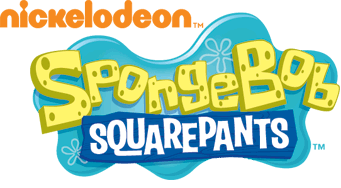 SpongeBob SquarePants (or simply known as SpongeBob) is an Emmy award-winning American animated comedy series and media franchise. It's one of Nickelodeon's Nicktoons and is currently the most watched show on Nickelodeon. In 2007, it was named by TIME magazine as one of the greatest television shows of all time, it also broke a record for the amount of episodes aired in one year, with 47. 2003 broke a record for least episodes aired in one year, with only 6.
Even though its original network is Nickelodeon, SpongeBob is now broadcast across the world, and appeared on MTV2 for a short time in 2006. It was created by former marine biologist and animator Stephen Hillenburg and is produced through his production company, United Plankton Pictures, Inc. and Friends Academy Televison, Inc.
The series is set in the Pacific Ocean, in the city of Bikini Bottom and on the surrounding lagoon floor. The pilot episode first aired along with 2 other episodes in the United States on Nickelodeon after the Nickelodeon Kids' Choice Awards on May 1, 1999. The "official" series premiere followed on July 17, 1999, after a short hiatus, with two episodes, "Bubblestand/Ripped Pants/Help Wanted/Squirrel Jokes."
Characters
Edit
SpongeBob SquarePants is the main protagonist and the eponymous character of the Nickelodeon animated comedy of the same name. He was designed by marine biologist and animator Stephen Hillenburg, and is voiced by Tom Kenny. SpongeBob is a childish, eccentric sea sponge who lives in a pineapple in the underwater city of Bikini Bottom. He works as a fry cook at the Krusty Krab, a job which he is exceptionally skilled at. SpongeBob lacks a lot of knowledge and is a constant annoyance to those around him (especially Squidward Tentacles), but he is very good natured. He appears in all of the episodes in the series.
Patrick Star is SpongeBob's best friend. He is a dim-witted but well-meaning Starfish.He's not the smartest fish in the sea. Patrick is quite overweight and loves ice cream and many other junk foods. He is the deuteragonist of the show. He resides under a rock. SpongeBob and Squidward are his neighbors. Patrick is portrayed as fat, lazy, unmannered, unintelligent, and generally ignorant. Unlike most of the other main characters, Patrick lacks a nose and possibly fingers.